Restoration Highway Magazine
Thanks for taking a closer look of the first issue of Restoration Highway (RH), the newest digital automotive magazine on the planet!  As the publisher/editor of RH, many of you will recognize me as the author of the ever-popular book series Chevrolet by the Numbers and Corvette by the Numbers.  Some of you may also remember me from sitting in the editor's chair of Corvette Fever magazine from 2004 thru 2010.  Having the Corvette Fever gig (R.I.P.) was great and I thoroughly enjoyed every minute, but all good things must come to an end.
While this first issue of RH is focused on the Corvette, we are about so much more than that!  With a properly written and illustrated digital mag, the sky is the limit.  And that is where we are headed!  Restoration Highway is going to be a real ride into the past and future of all musclecars. I have had an addiction to anything fast since I was really little and that has not changed one bit. As publisher/editor of Restoration Highway, I want to cover every angle of the musclecar hobby including all the late model musclecars such as the new Camaro, Mustang, and Challenger. This will also include various tuner cars for the Corvette and Viper and basically every make and model musclecar including AMC and Buick.
Every month, you get a front row seat to the World of Musclecars, both past & present!
Multiple Full-Color Musclecar Features
What Parts are Hot & What's Not
 Updates on the European Musclecar Scene
 Your Musclecar Questions Answered
Instructions on how to become a Contributor to RH Magazine
NO ADVERTISING in the magazine!
 Detailed How-To Articles
 Worldwide Events Coverage
 Save 58% OFF the Single Issue price with a 1-year subscription
 Automatically Delivered Direct to your choice of digital delivery method each Month
 Custom Affiliate Program to share with your Social Networks and Earn a Free Subscription, Parts Discounts and Win Prizes
Get Started, click the Subscribe Button Below Now!
One of the key components of Restoration Highway Magazine that is not present on any other automotive mag is the fact I am not taking advertisers. The same magazine business model, the advertising model, is used for every print and digital automotive mag that is available today. There are a couple of negative results of this model that you might not be aware of.even though you may have been subscribing to automotive mags for years. First, by using advertisers for the primary income of a magazine, the editorial side is compromised in a couple of ways. The first compromise is that the advertising side, because they control the overall editorial acquisitions budget for the magazine, control the overall scope of the mag. In other words, the money side drives the editorial ship. The advertising side can dictate that no manufacturer or re-seller will get any edit unless they are an advertiser. This means that if a small businessman comes up with a superior product, unless he advertises, the edit side will be forbidden to give him any editorial mention in that magazine. I have a big problem with this.
Another issue is the fact that the publisher of said magazine can also offer subscriptions at a very low price ($10 or less comes to mind here) to increase the total number of subscribers. The total number of subscribers is what is used to price the space bought inside the magazine by the advertisers. If the subs increase, so does the pricing for advertisements.  This low-ball approach of selling subs also actually  de-values the content in the magazine by allowing the readership to obtain valuable content way below the actual cost to acquire, print and sell the content. The third issue in this scenario is that magazines that take advertisers cannot be unbiased in their testing methods. If an advertiser supplies a car or a part for a how-to article and it fails to deliver as promised, the truth of the situation may not be mentioned as it should because the advertiser will not want bad press about his parts.  The only way to fix this is to not run advertising, which is the decision I have made.
This digital mag is fully interactive and I can deliver any podcast, interview, and video on-demand right inside the mag. I plan on using this cutting-edge technology inside every issue of the magazine. As many of you know, I was a freelance writer for almost 20 years before I took the Corvette Fever gig. I know first-hand how hard it is to make it as a freelancer in this business. That said, I want to give some new people (experts in their field) the opportunity to write for a kick-ass magazine when they wouldn't have had a chance any other way.  There are lots of very talented people in the musclecar world and I want to help them climb the ropes of journalism and be able to provide a competitive wage when they provide killer content for this title. To help make this possible, I will also depend upon you and your willingness to share this digital mag with all your friends, hopefully with them in turn subscribing and then sharing the mag with their friends.  The faster that more subscribers enroll, the faster I can produce greater content and use more freelancers to write.  And one of those freelancers could be you.
That reach for subscribers dovetails nicely into a brand new referral program for RH. The car restoration industry is one of the most referral-based industries of any industry worldwide. Most people active in the car hobby won't buy goods or services unless they are recommended by someone they trust.  I have come up with a new marketing program that will greatly reward new subscribers for spreading the word to all your social networks. The first reward comes in the form that if just 5 subscribers sign up from your electronically tracked referral, you will receive the next year of RHM free of charge!! My new subscription system includes your own Customer Account Portal that allows subscribers to manage their profile that includes setting billing preferences, set/reset passwords, or update an expiring credit card.
The first issue of RHM has 88 ad-free pages and is fully interactive with 1 video inside. I have also published a 2nd issue of RHM with 111 ad-free pages and 6 videos that is now available as part of the current subscription. A RHM subscription consists of 12 issues per year for $29.99. That is a 58% discount off the $5.99 single issue rate or $2.50 per issue x 12.
I have also bundled a new subscription of RHM with my Chevrolet/Corvette by the Numbers books so you can buy the sub and a book of your choice at a substantial discount when you sign up. Most people have no idea how many revisions have been made since I originally published them (1993-2002) so I imagine that many of you have early versions that you might want to update. You can look at each book's revision history at each printing on the book sales page at http://alancolvin.com/store/for-sale/. You can always update your own books manually if you so choose.
Check out the following pages direct from Issue 1 below!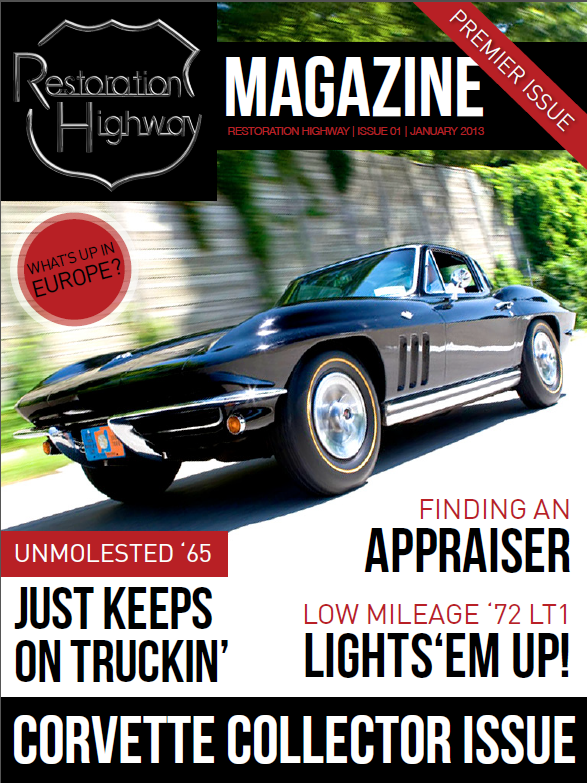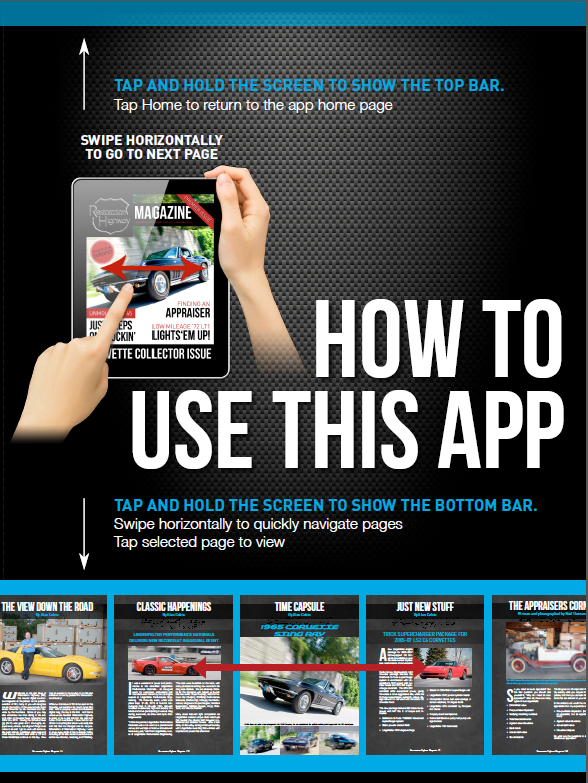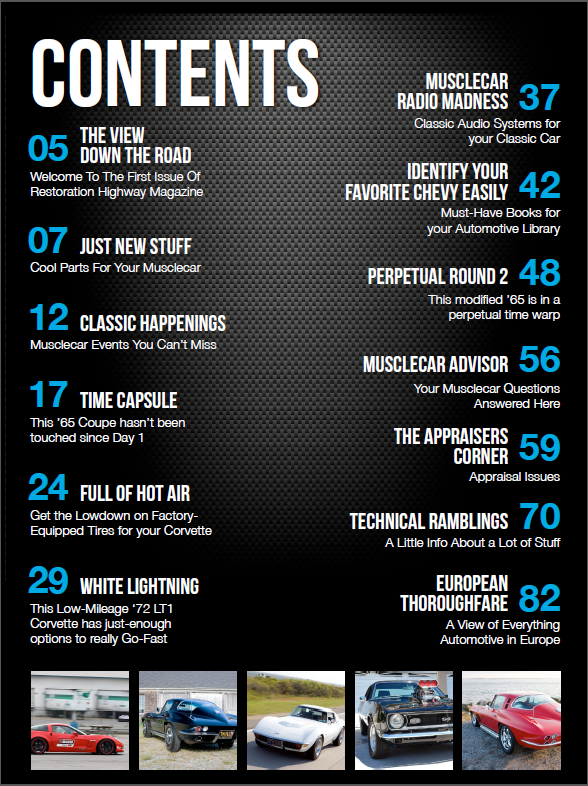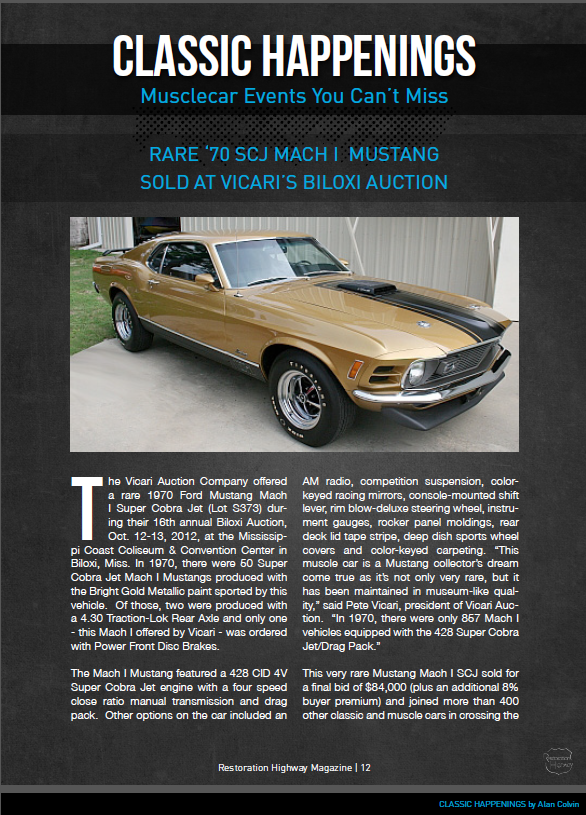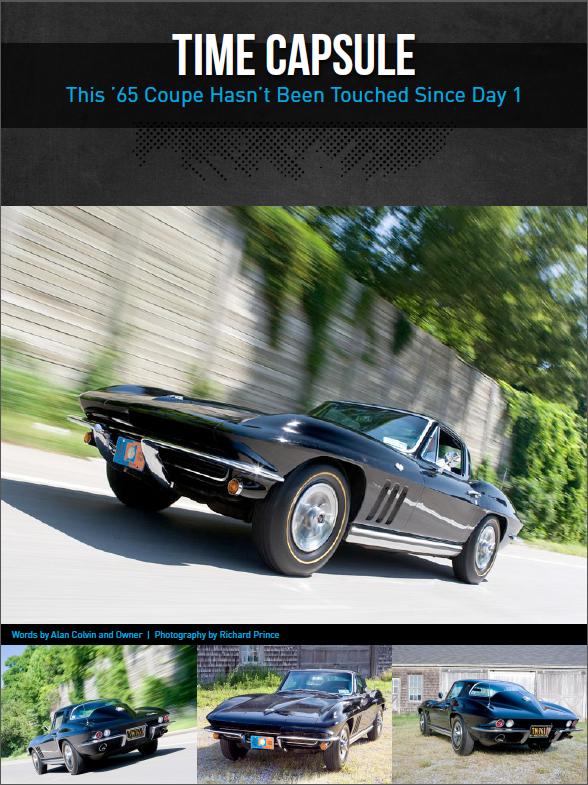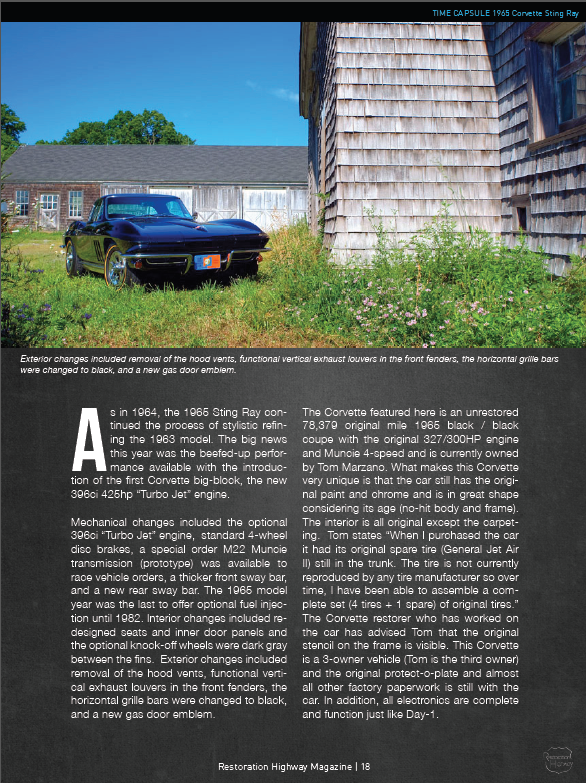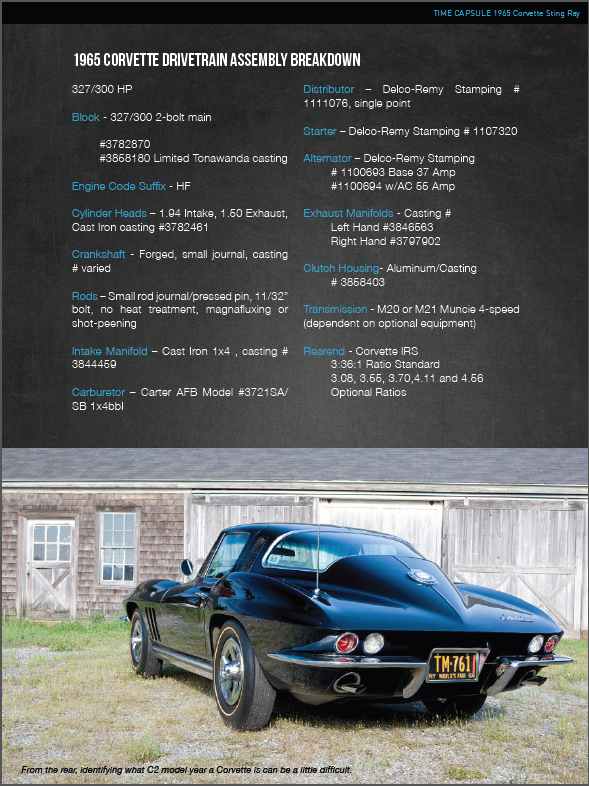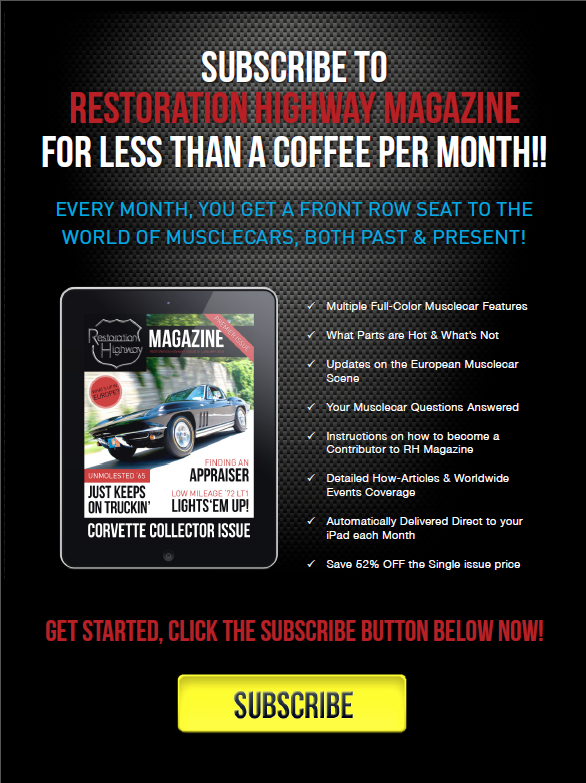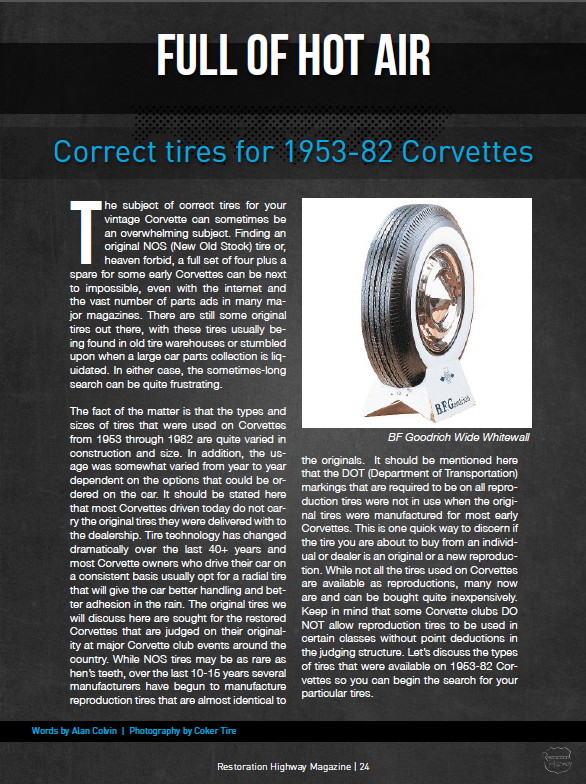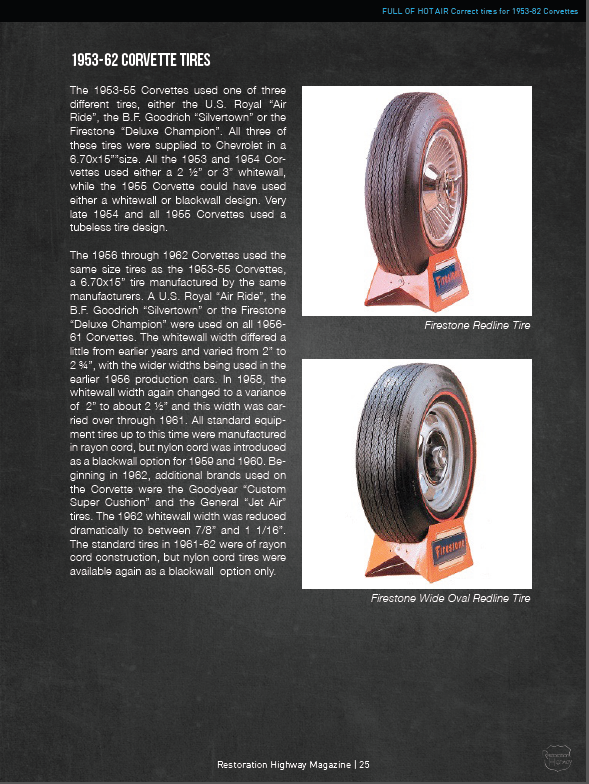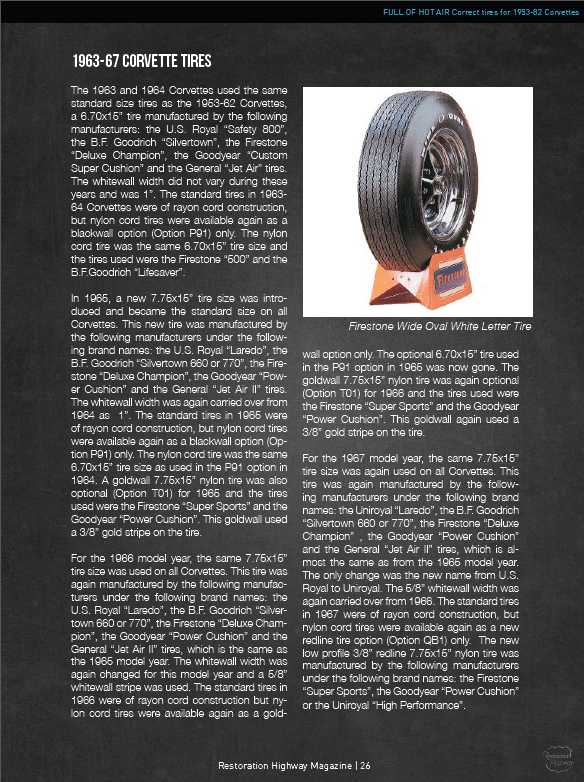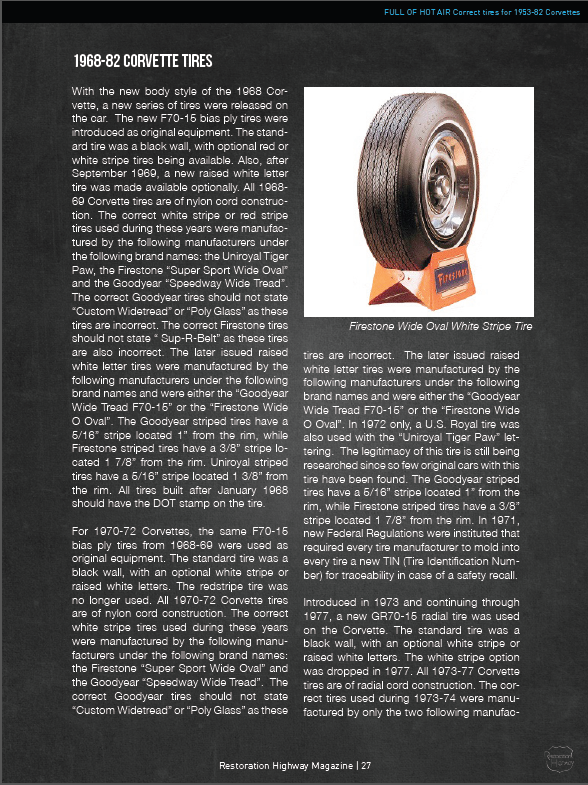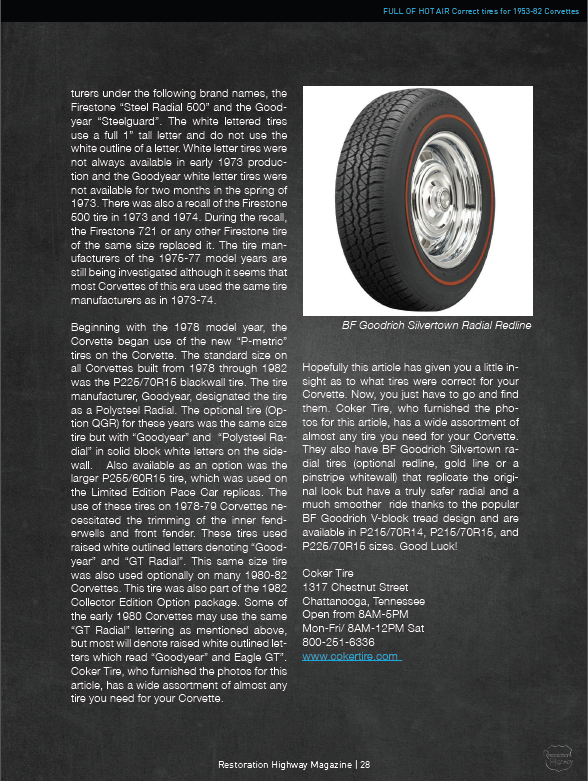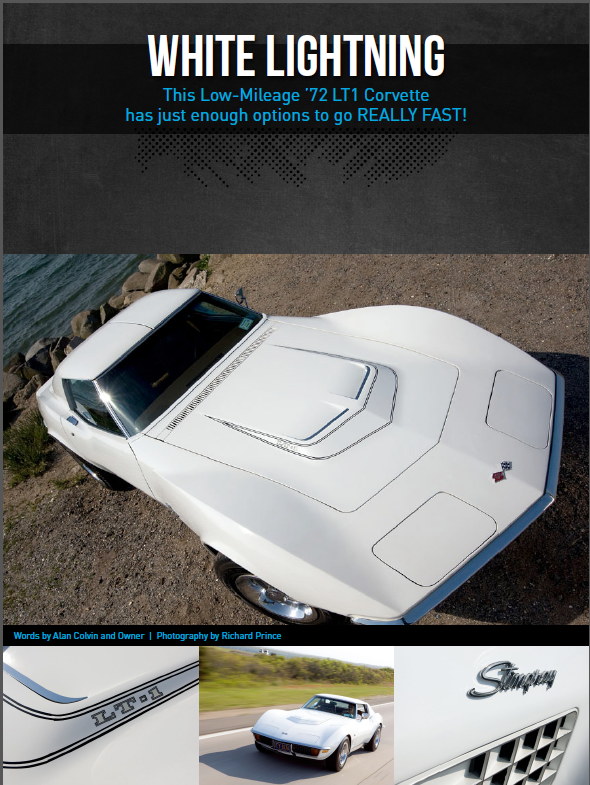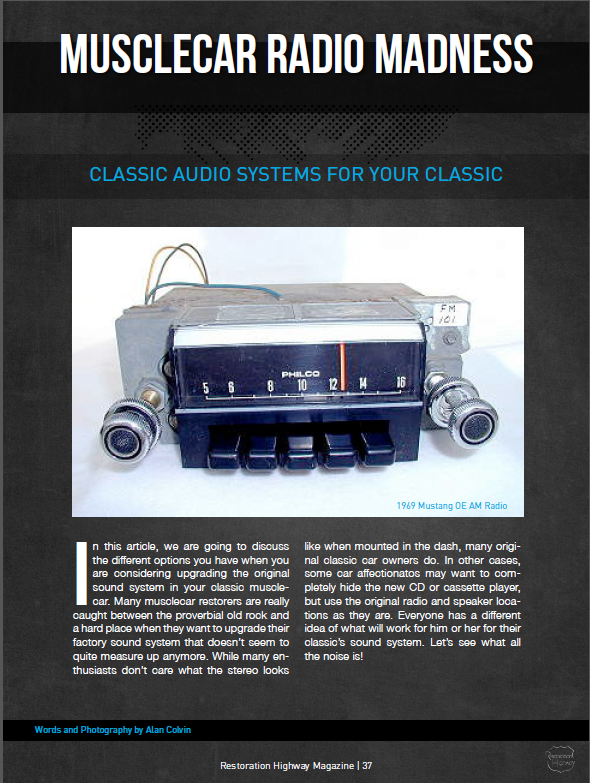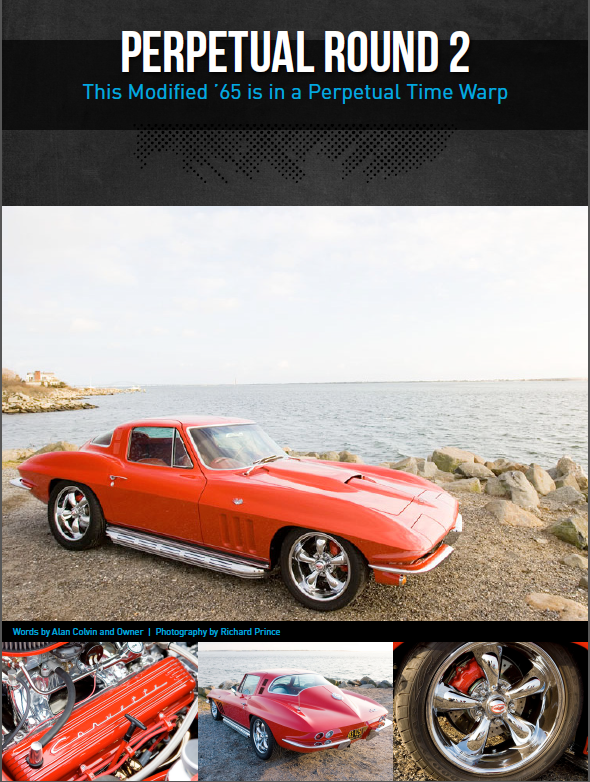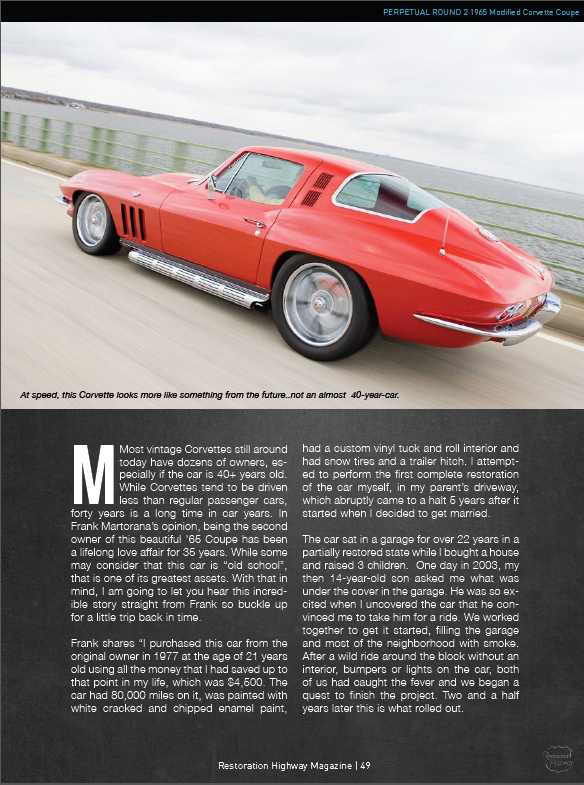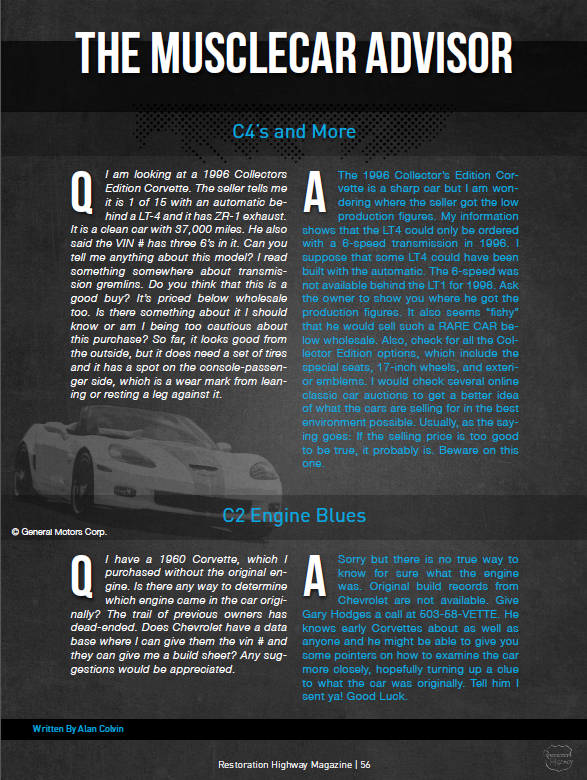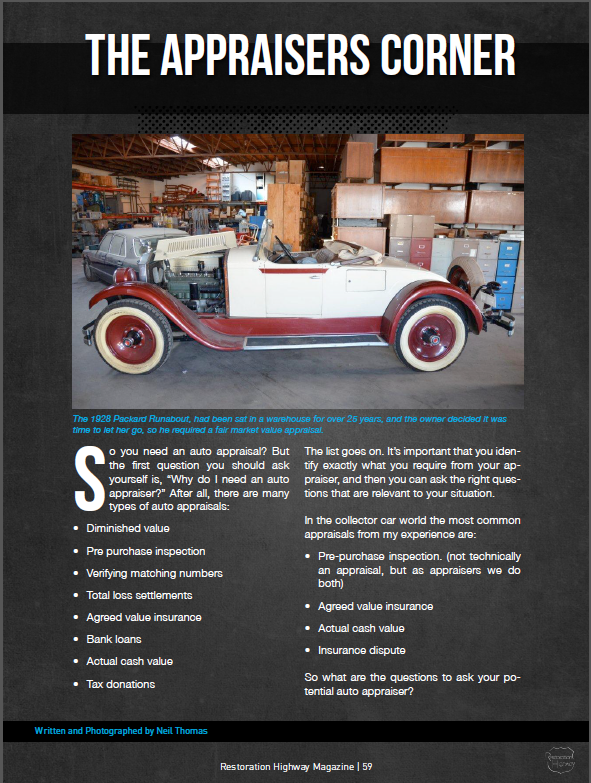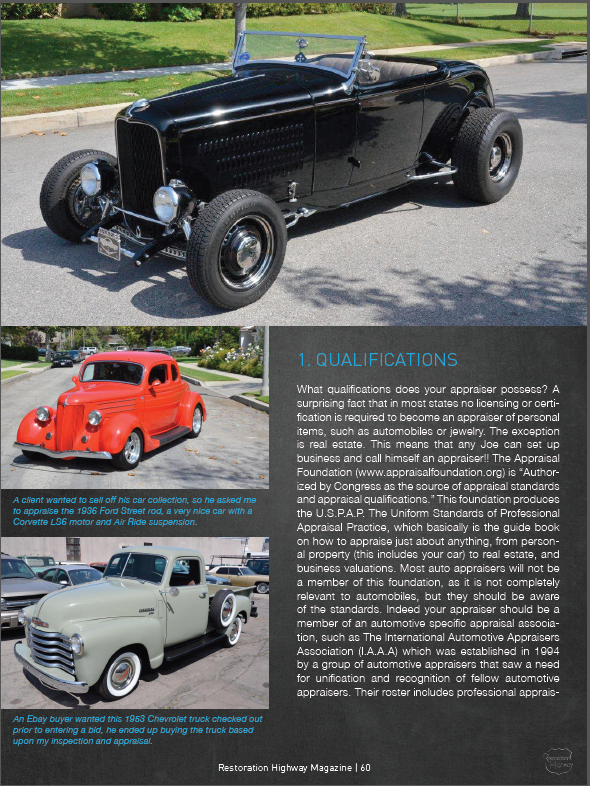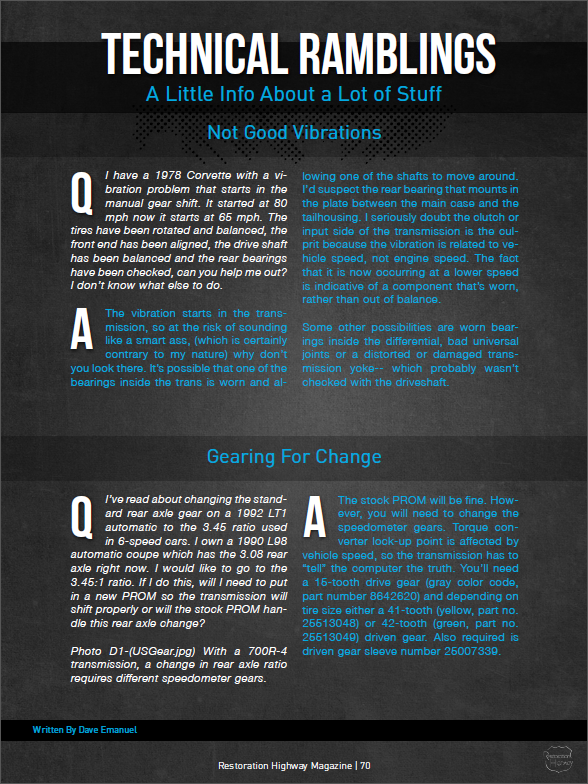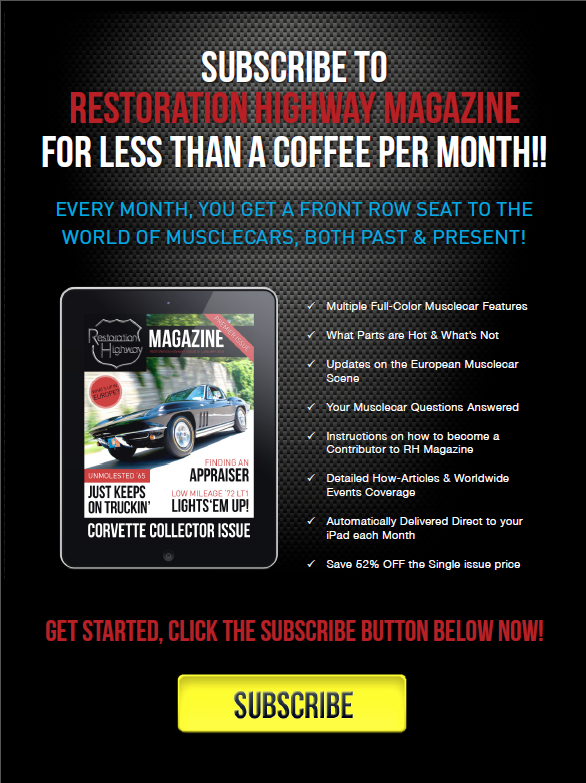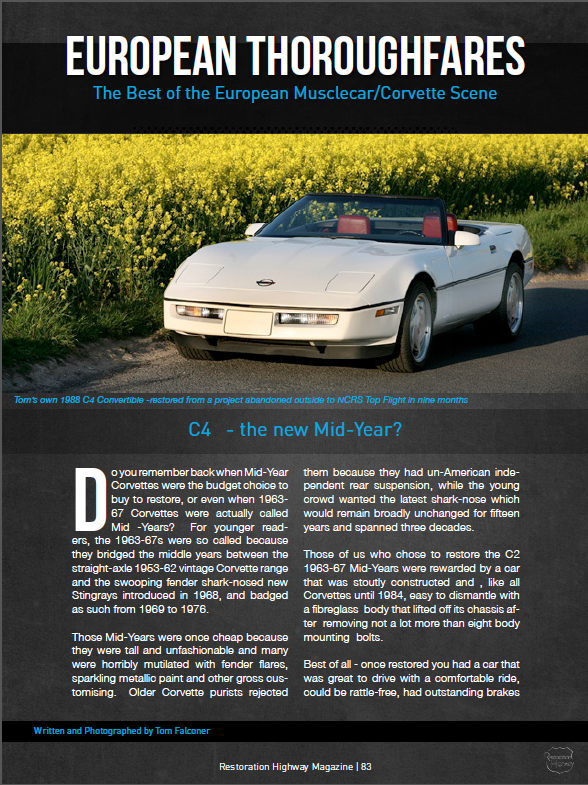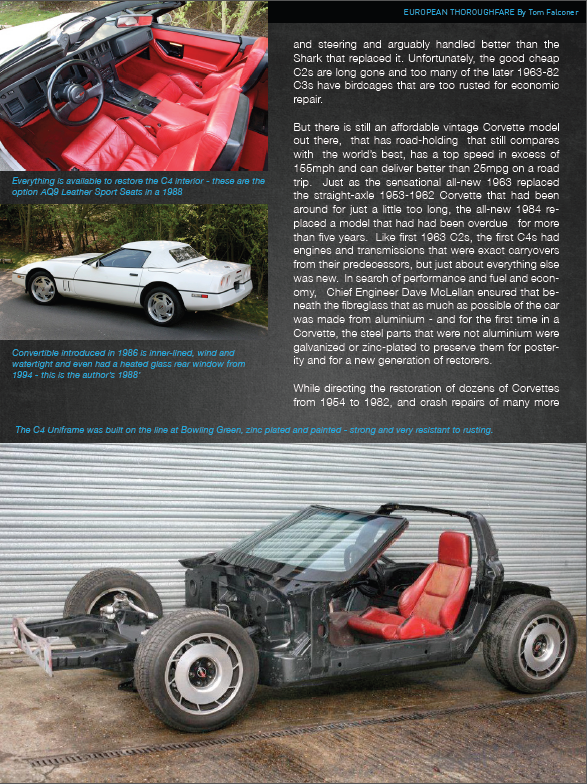 I hope you have seen enough of the magazine here on my site to decide to try out our 7-day free test drive of Restoration Highway Magazine.  I hope to meet you all out on the highways and bi-ways in the near future.  Until then, be safe and drive the Restoration Highway with passion!
Sincerely,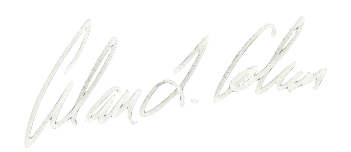 Alan Colvin
alan@alancolvin.com