Newsletter
Volume 1/Issue 4
'67 "Pro-Classic" Corvette Roadster SOLD in 2 weeks on Alancolvin.com!!!
I was honored to have the exclusive listing for Dave Laney's incredible "Pro-Classic" Corvette on my site last month. Rich Lagasse built this car and he is considered by many to be the premier modified Corvette builder in the country. Check it out here!
Dave Laney shares his thoughts of selling his car on AlanColvin.com:
"I met Alan at Corvettes at Carlisle in 2008 and had a great time with him.  When I decided to sell my 1967 Corvette Roadster, I checked out Alan's website and found it to be very well done. I was searching for a better way to advertise my '67 for sale. I didn't want to list it on eBay and in the typical "Cars For Sale" magazines.
So I gave Alan a call and he explained his simple consignment process. I decided this would be the venue I would use to sell this special Corvette.  Alan posted a fantastic ad on his website, listing all the attributes and accomplishments that the car had garnered over a period of 10 years. I figured who best to try and sell the car than someone who knows just about everyone in the Corvette world from his long association with Corvette Fever.
Well, it worked!  In the space of 2 weeks, he found a qualified and extremely interested buyer. In a matter of days, the deal was made and closed. I received the price I was looking for and the buyer is very pleased with the deal and his new Corvette. What more could you ask?
I would highly recommend Alan when you are ready to sell your Corvette or any other collector car!"
Dave Laney
---
Bowtie Advisor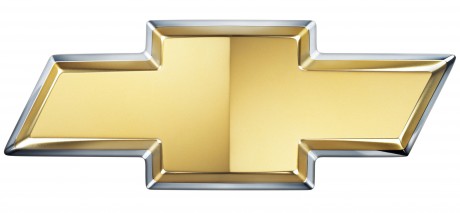 Impala Impressions
I recently bought this 65' SS Impala. I was wondering if it is possible for you to tell me what these numbers and letters mean that are below the trim code TR815 on my trim tag. These codes are W2M3C5W. Any information you can give me on this car will be greatly appreciated.
06E
ST 65-16637           LOS21937
BODY TR 815                K-K  PAINT
W 2M 3C 5W
D.B.
Muskegon, NV
The codes you are referring to are called accessory codes and on some cars designate the major options that the car was equipped with from the factory. Many 1965 Chevrolets used these codes and yours can be decoded. Due to the fact that trim tags are being reproduced and bogus cars are being built with them, I will tell you the options of the car in no specific order to protect the identity of the codes themselves. The options that were originally installed on the car were: Seat belts with retractors, Automatic transmission, Tinted windshield, and padded front dash. Good luck with the restoration.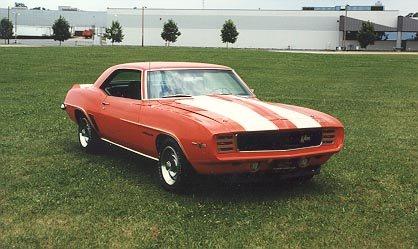 First Gen Camaro Fun
I recently purchased a 1968 SS Camaro in unusually perfect original condition inside and out with one exception: the engine. I know the original engine was removed soon after the car was bought and replaced with what I thought was a factory replacement short block. Upon further inspection, the engine code and VIN # has been removed when the block was decked. The casting numbers and date indicate that the block was cast in 1965. Would GM have ground the stamp pad off for some reason or could this be a stolen engine? The original transmission is still in the car but there is a stamped tag (#3915085) attached to one of the bolts that attaches the cover to the main case. What is this tag mean? Finally, this car has the original Corvette Bronze paint with a black vinyl top. The paint code is 0-2. Do you agree that 0-2 indicates this paint combination? I certainly appreciate any help you can give me.
T.R.
Milford, KS
I believe that someone other than a GM dealership replaced this block when the original block got launched. GM would have no reason to deck a new block off the shelf.  The shop or person who owned the car may have requested that the block be decked before it was assembled. Many engine shops state that this is common practice to the customer to jack up the price or it could have been a legitimate process that needed to be done due to the condition of the block. Who knows? The bottom line is that this block is totally incorrect and will not pass as a legit GM replacement block. I wouldn't worry over the stolen engine issue. Just find another correct block that is dated correctly for your car and switch everything over.
The transmission tag is correct for your car. These tags were on the transmissions due to the many assemblies that were needed for multiple car lines that Muncie built transmissions for. Count your blessings you still have the tag. Most cars do not.
You are correct that Corvette Bronze was used later in the year. One of my sources mentions that the SS' "bumblebee stripe" came in three variations. One wrapped around the nose as in 1968. The second type appeared later in the year and formed a moustache midway down the nose and then swept rearward along the ridge of each door. The third type was a multi-tone, ribboned bumblebee introduced mid-year on the so called "Customized Camaro" offered as a sales package during "Hugger Month". The "Customized Camaro" sales package included the Corvette Bronze paint. It does seem that some non-sales package cars were sold as well.
Got a Chevrolet question you can't find the answer to, well send it to me and let me take a crack at it!
Email me at bowtieadvisor@alancolvin.com
For more GM & Chevy Q & A, visit www.alancolvin.com