Chambered Exhaust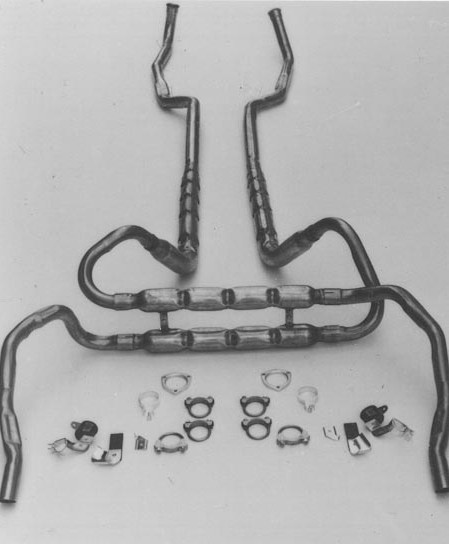 Re-Released C & C Automotive Chambered Exhaust for Gen 1 -Gen 4 Camaros and Firebirds Do you own a 1967-69 Camaro or Firebird? Have you ever wished you had a different exhaust system on the car but you couldn't find one that fit the bill? Are you looking for an exhaust system that would add a serious note to your ride..one that would indicate to everyone you have arrived at the cruise-in or car show? Well..read on..the exhaust system you are looking for can now be built to your specs and demand.  I can now offer the original and unique stainless steel reproduction of the rare chambered exhaust systems originally available as an option on the 1969 Camaro.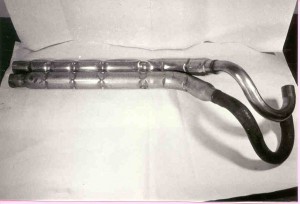 As many of you may remember, I manufactured the first  chambered exhausts systems under the C & C Automotive brand name back in 1986-87 and were the first authentic reproduction of the original factory systems, but were manufactured from premium quality, 409 Grade, .072″ wall stainless steel tubing. Each system was fixture bent and jig checked, to insure perfect fit, and came complete with ceramic-coated, stamped steel head pipe flanges. The exhaust tips were cut to the authentic 45′ angle, and the tips or the entire system could be polished to a chrome-like finish!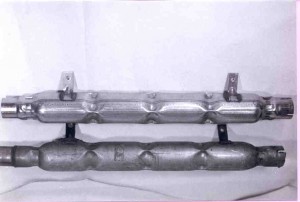 Thousands of these systems have been sold over the years and are still regarded by many Camaro restorers and judges as the premier chambered exhaust reproduction due to the correctness of the system compared to the original GM system and factory-like fit. Now you can own the real deal again! As I still own the tooling for the system, I have decided to test the demand of the market and once again offer this system either in aluminized steel, 409 or 304 stainless steel. Designed as a factory-like fit for the 1969 Camaro, the system will also fit 67-68 Camaros and 67-69 Firebirds (with different headpipes).  In addition to the Gen 1 systems, we can now offer Gen 2, Gen 3 and Gen 4 systems built with the same chambered exhaust technology and commitment to exacting manufacturing standards as the Gen 1 system had from day one. If you have a Gen 5 and would like chambered exhaust on the car, let us know!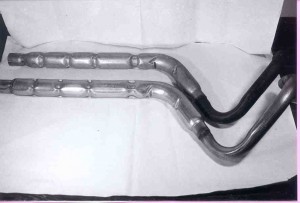 Here is what you need to do: send me an email stating you would be interested in one of our new chambered exhaust systems and if the demand is great enough, I will begin limited production depending on the demand. Don't wait. Let me know today if you are interested in this special limited-time offer.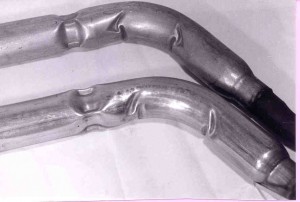 Special Package Deals: If you are a buyer for a reproduction company or supplier, please let me know as I will also consider package system deals like I did back in 1985-87. Or if a large group of buyers from a club or website wants to organize and buy a large group of systems at one time, let me know and we will work something out.
For any inquiries concerning my chambered exhaust, please email me at chamberedexhaust@alancolvin.com.