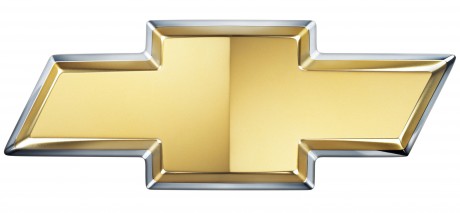 Welcome to BowTie Advisor.   This month, along with my website launch, I am also launching a new weekly column which I hope will be a welcome addition to the website.  This new column will cover a variety of subjects and will be specifically targeted to answer technical questions concerning all 1955-2011 Chevrolet Models.  Also to be included in the column will be your specific questions about your car that aren't easily answered elsewhere.  This week I would like to clarify what topics and questions I intend to discuss and what I can and cannot answer.
BowTie Advisor will concentrate on bringing specific technical information to light that isn't usually discussed or known.  All information and topics discussed will have been verified through a variety of sources, most of which are internal Chevrolet contacts and never-before-released documentation that I have now had in my possession for decades.  Most of the topics discussed will center on the primary drivetrain of Chevrolet vehicles, of which a specific part will be singled out and identified.  This identification will entail as much specific information as possible.  This will include the specific casting/stamping number and location, the decoding of casting dates, the model usage, and so on.
I also intend to discuss in detail the critical area of Vehicle Identification Numbers (V.I.N.) and their position on drivetrain components. Much ink has been used on this subject in other publications and people are definitely being misled in some cases.  This topic is very important in that if you don't know exactly what type of model or equipment you have, what good will the information be to you when we move on to the specific breakdowns of the drivetrain?  There will be a special column dedicated to spelling out the build sequence of small block and big block engines as they come down the assembly line. This will detail all those little stampings on the block and what they mean to you.
Please keep in mind as you read this column from week to week that Chevrolet was not in the business of creating classics when these cars were new.  They were in it for the money, period.  Chevrolet has never shut an assembly line down because a certain part with a specific casting number wasn't in the correct bin.  Most of the time those parts were correct, but there were mid-year changes and other situations that dictated deviations in casting numbers.  Unless you are an original owner of a car and can verify each day of that car's life, it is very difficult to say exactly what has happened to that specific car since it was built.
There is another area that we need to clarify as we begin this column.   Almost everyone who visits this website has a question or two about their car that no one can seem to answer.  To put it quite bluntly, there are many questions that no one can ever answer to a car owner's satisfaction.  For example, let's say that a person owns a 1967 Chevelle SS, 396/325HP Engine, M-21 4-Speed, 3.55 posi, with a tinted windshield.  This person writes in to this column and wants to know how many cars were built just like his.  These requests are impossible to answer.  The original Chevrolet Accumulative Production Reports did not give option combinations like this (While there have been many production totals passed on from person to person over the years,I have the originals.).  They were only listed by each individual option code and by model.  Our answer to this person's request would be that Chevrolet built 61,945 396/325HP passenger cars or only 43 with the M-21 4-Speed option.  I believe that people, who ask these questions or make statements like this, just want their car to be the only one built like it.  That's O.K., just don't expect Chevrolet to back up that statement.
This column has been created to better serve the Chevrolet old car hobby enthusiast and we hope to not only provide some answers that you've been searching for, but we hope to have some fun along the way.  If you have a particular question about your vehicle, please drop me a note at BowTieAdvisor@alancolvin.com. If your question needs dedicated and timely research, research fees may apply. Any fees due will be discussed prior to the question being answered.
Let's get started!!!
DZ Fun I own a pretty original '69 Z28 Camaro but I have a question about the engine code stamping on the front of the engine block. The number "V0513DZ" is the only stamping on the block stamp pad located under the alternator. Shouldn't the VIN number also be stamped into the block at time of car assembly? The car was built in the first week of May 1969 per the date code (05A) on the firewall trim tag. Do I have a car with matching numbers or has the engine been changed? A.R.- Charleston, WV
I have good news! Your block is stamped correctly and matches the build date of the car. Early Camaros built from August through December 1968 should have the VIN of the car stamped to the left of the engine stamping. Beginning around January 1969, the policy of stamping blocks with the VIN was changed due to interference problems with stamping the block with the alternator installed on the car. ( prior to the VIN being stamped) The VIN stamping was moved to the side of the block on the vertical boss above the oil filter. The stamping should be there on your block as well, although it seems that some cars may have been missed due to human error. Take a look.
Impala Trim Tag Query I was wondering if it is possible for you to tell me what these numbers and letters mean that are below the trim code TR862 on my trim tag on my 1965 Impala SS. These codes are E2KM3C4P5W. Any assistance you can give me on this will be greatly appreciated.
06B   C
ST 65 16637  STL01918 BODY
TR 862  SS PAINT
E2KM
3C4P5W
B.S. -Mason City, IA
The codes you are referring to are called accessory codes and on some cars designate the major options that the car was equipped with from the factory. Many 1965 Chevrolets used these codes and yours can be decoded. Due to the fact that trim tags are being reproduced and bogus cars are being built with them, I will tell you the options of the car in no specific order to protect the identity of the codes themselves. The options that were originally installed on the car were: Air conditioning, Seat belts with retractors, Automatic transmission, Tinted glass (complete car), Padded front dash, and Comfort and convenience group. Good luck with the restoration.
Tricky Tranny Tag I am the owner of a restored '65 Corvette with an L84 fuel injection engine, close ratio Muncie transmission with the final rear axle ratio of 4.56. I have one final piece remaining to the restoration to complete the car.   I cannot find anyone who can tell me the Chevrolet part number that would be correct for the car. This part number would be on the metal tag that was attached to the transmission when it was originally built.  Can you help me find out what part number/tag is correct?  Do you know anyone who may have a tag? Please help! R.M. -Richmond, KY
I have researched my Muncie transmission build records and have come up with some information that should prove helpful to your restoration. I show that the original transmission part number for your car was Chevrolet part # 3857582. This number should have been on the transmission tag that you described. I also show that 808 transmissions were shipped to production plants in 1965. Your car was one of these cars. On a final note, there is a two?letter code that follows the part number. Once you have located a tag, ask them what the letter code is and re?contact me. Let me know what they say is the code and I will verify it before you buy it. There are a couple of people who are reproducing these tags incorrectly and I do not want to give them any information which may help them to produce bogus cars.  As far as locating the correct tag, I suggest you contact Chicago Corvette Supply at 708-458-2500. They have a used parts department. If you cannot find it there, call some of these top 4 speed rebuilders: Darrell Shepperd/4 Speeds by Darrell at 800-365-1102 , Keith Hoak/Hoss' Gear Shop at 412-423-6502 or Eric Davidson/Crash Enterprises at 414-657-1962 (6-10PM only) Tell them I sent you. Good luck on that rare Corvette.
Rare Camaro Found I have just bought a '67 Camaro SS from a friend who has owned the car several years. He says that it is a Nickey Camaro that was built in Chicago. It has a Nickey emblem on the front fenders along with the 427 emblems. It had a four speed transmission until they changed it for a Powerglide , which they ran as a drag car for the last ten years. I also know where the original 427 is located. I also have included the trim tag info from the car if that will help. I hope you can tell me something to help me with this car. E.T. -Tiptonville, TN
Nickey Chevrolet in Chicago was one of the first dealerships that realized that they could take a good Chevrolet product and make it great by equipping the car with high performance options in-house. Many Nickey Camaros were built with a 1966 427/425HP over-the-counter engine. It looks to me that this car could possibly be a Nickey car. From the trim tag, the car was originally equipped as follows: Granada Gold/black standard interior without head rests, 4-speed, console and originally had a 396/375HP engine from the factory. Swapping the 427 engine into your car would have been a snap due to your car being originally equipped with the 396/375HP engine. Also worth noting here is the fact that your car would have had the best heavy duty suspension from the factory (which Nickey probably ordered ) that it could have, to withstand the added punishment of more horsepower in a conversion car. There were also many options that could have been added to the car at Nickey, such as a special hood, traction bars, etc.. I suggest you locate and pull the engine code off the engine. Get back in touch with me and we can continue to validate the car. Everything looks good, so let's see what else we can find out. Keep in touch.
Block Stampin' I have a '69 SS 396 Chevelle with an L78 375HP engine, casting number #3955272. The block is stamped on the pad, by the head on the right side. The numbers read T0610JD and 19K454411. I need to know if this is the correct location or if it has been changed by somebody. There is no indication that the engine has ever been stamped by the oil filter. Many cars seem to have the VIN number also stamped in this location. Thank you for your help. F.E. -Lincoln, NE
I believe that this block has been stamped correctly. You failed to mention if the VIN number stamped on the pad matches the cars' VIN but I will assume here that it does. All assembly plants used their own letter sizes and procedures for stamping engines and transmissions while the car was going down the line. Some plants like Norwood, Ohio, where the Camaro was built, stamped their engines with the VIN on the pad until January of 1969, when they moved it to above the oil filter. The Kansas City plant may have had their procedure set where the block was stamped long before there was a conflict to installing engine accessories. The casting number # 3955272 was used on cars up until June of 1969 so the block seems dated right for the car.  Also, the build date of the car seems correct to the build date of the engine. Take Care