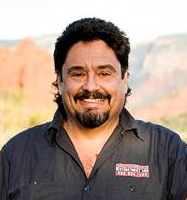 I am profoundly saddened to share with you that my best friend, Kim Ian Madsen, "The Vette Whisperer", passed in peace on the evening of Sunday May 22, 2011, surrounded by family and close friends.
Kim's devotion to and knowledge of Corvettes remains a testament to his passion for the only true American Sports Car — the Corvette. He is well known and loved by countless members of the Corvette restoration community and was always happy to share his vast storehouse of knowledge and expertise. He will be deeply missed by all of us who were privileged to know him as a caring friend, and we and his family thank all of you who share in the sorrow of his passing.
Celebration of Life services for Kim are open to all and will be held on Saturday June 4th, 2011 at 10:00 AM at Central Christian Church, Mesa Campus, 933 N Lindsay Rd, Mesa, AZ 85213. (480-924-4946). Donations to the Kim Ian Madsen Prostate Cancer Survivors Program at ICAN may be made here.